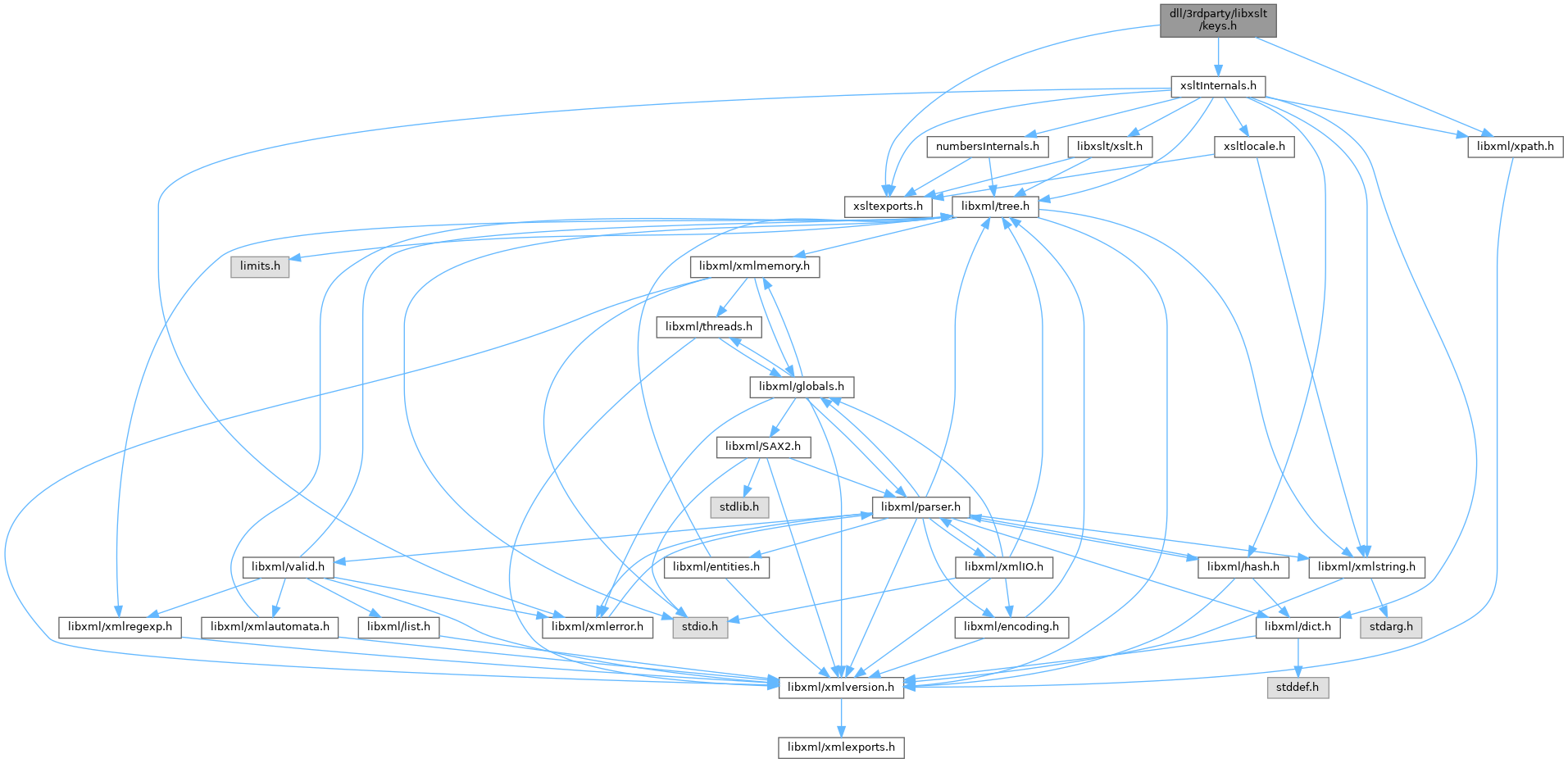 Go to the source code of this file.
◆ NODE_IS_KEYED
#define NODE_IS_KEYED   (1 >> 15)
◆ xsltAddKey()
◆ xsltFreeDocumentKeys()
◆ xsltFreeKeys()
xsltFreeKeys: @style: an XSLT stylesheet
Free up the memory used by XSLT keys in a stylesheet
Definition at line 185 of file keys.c.
static void xsltFreeKeyDefList(xsltKeyDefPtr keyd)
Referenced by xsltFreeStylesheet().
◆ xsltGetKey()
◆ xsltInitCtxtKeys()