#include "precomp.h"
#include <xmmintrin.h>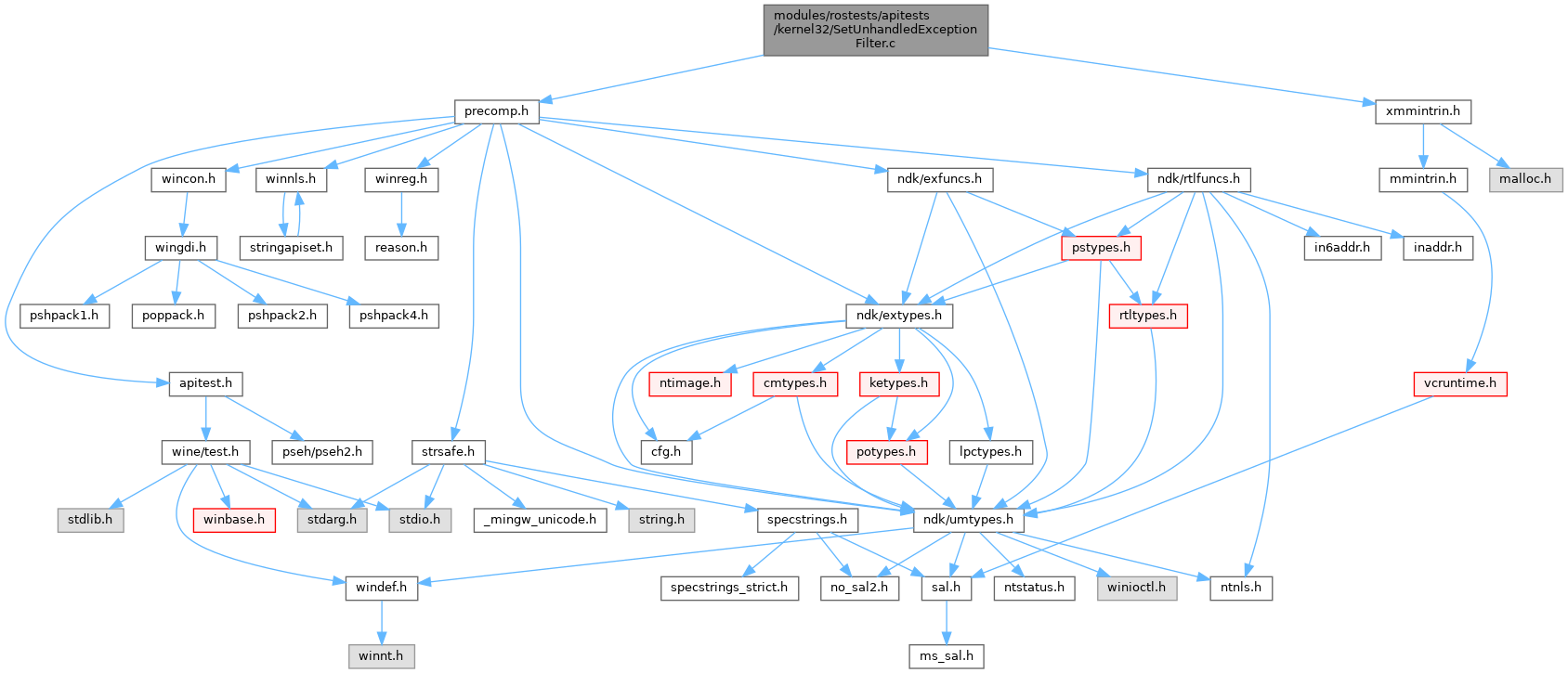 Go to the source code of this file.
◆ ExceptionFilterSSEException()
◆ ExceptionFilterSSESupport()
Definition at line 40 of file SetUnhandledExceptionFilter.c.
45
trace
(
"Exception raised while using SSE instructions.\n"
);
51
trace
(
"Unexpected exception code, terminating!\n"
);
59
#elif defined(_M_AMD64)
62
#error Architecture not handled
#define EXCEPTION_ILLEGAL_INSTRUCTION
Referenced by TestSSEExceptions().
◆ Filter1()
◆ Filter2()
◆ START_TEST()
◆ TestSetUnhandledExceptionFilter()
Definition at line 26 of file SetUnhandledExceptionFilter.c.
34
ok
(p1 != p2,
"SetUnhandledExceptionFilter seems to return random stuff\n"
);
LONG WINAPI Filter1(LPEXCEPTION_POINTERS p)
LONG WINAPI Filter2(LPEXCEPTION_POINTERS p)
LPTOP_LEVEL_EXCEPTION_FILTER WINAPI DECLSPEC_HOTPATCH SetUnhandledExceptionFilter(IN LPTOP_LEVEL_EXCEPTION_FILTER lpTopLevelExceptionFilter)
PTOP_LEVEL_EXCEPTION_FILTER LPTOP_LEVEL_EXCEPTION_FILTER
Referenced by START_TEST().
◆ TestSSEExceptions()
◆ ExceptionCaught