#include "ftfd.h"
#include <debug.h>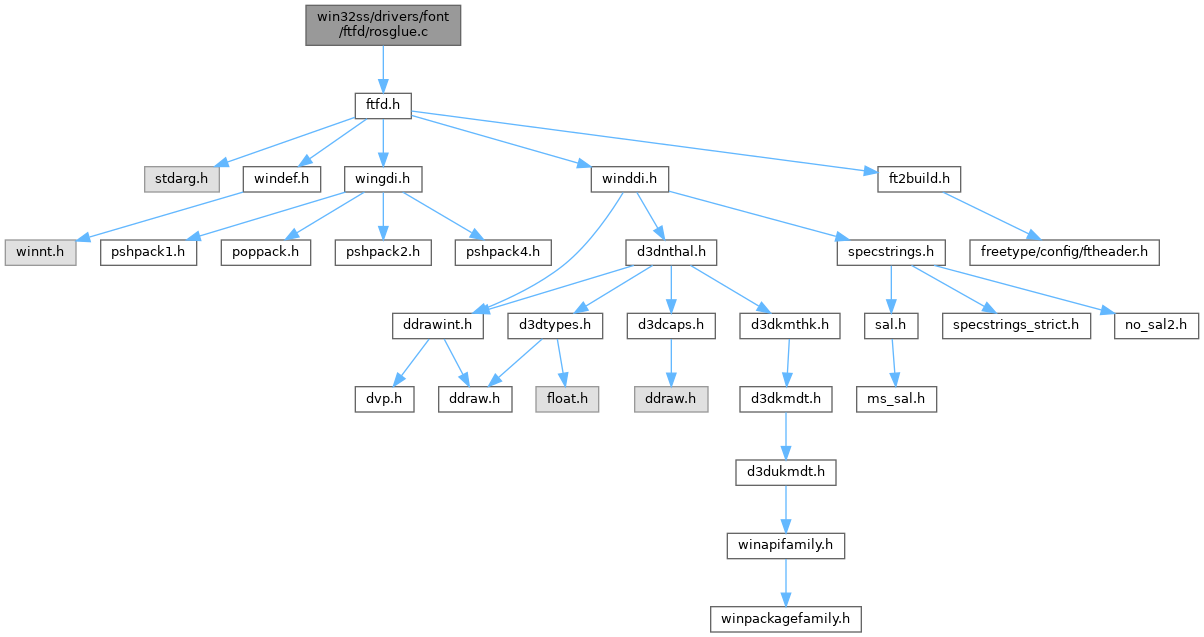 Go to the source code of this file.
◆ NDEBUG
◆ TAG_FREETYPE
◆ DbgPrint()
◆ fclose()
Definition at line 125 of file rosglue.c.
127
DPRINT1
(
"Doubleplus ungood: freetype shouldn't fclose!\n"
);
◆ fopen()
◆ fread()
◆ free()
Definition at line 80 of file rosglue.c.
_Must_inspect_result_ _In_ WDFCOLLECTION _In_ WDFOBJECT Object
Referenced by check_remoting_args(), combine_mtext(), find_type_or_error2(), fix_incomplete(), fix_incomplete_types(), get_type(), make_decl_spec(), make_statement_typedef(), merge_text(), set_var_types(), and yyparse().
◆ fseek()
◆ ftell()
◆ malloc()
◆ realloc()