#include "Fraginator.h"
#include "Mutex.h"
#include "DriveVolume.h"
#include "Defragment.h"
#include "MainDialog.h"
#include "resource.h"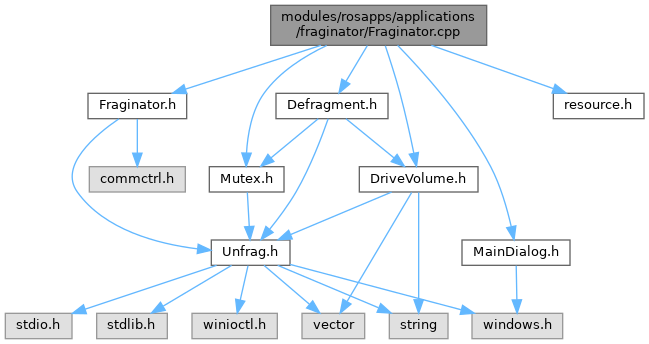 Go to the source code of this file.
◆ NDEBUG
◆ wWinMain()
This file has no copyright assigned and is placed in the Public Domain. This file is part of the w64 mingw-runtime package. No warranty is given; refer to the file DISCLAIMER.PD within this package.
Definition at line 23 of file Fraginator.cpp.
◆ Defrag
◆ GlobalHInstance