#include "usbstor.h"
#include <debug.h>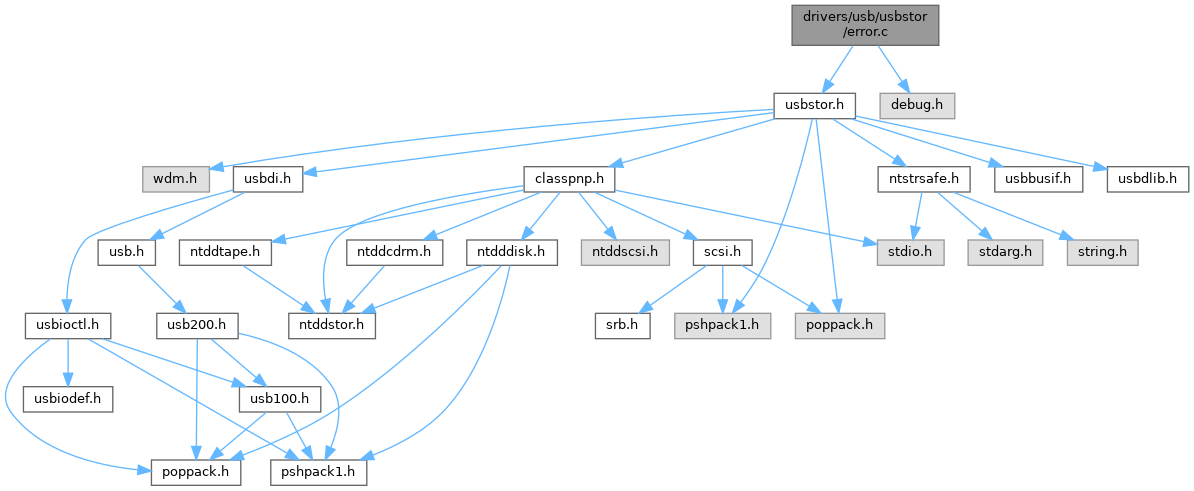 Go to the source code of this file.
◆ NDEBUG
◆ USBSTOR_GetEndpointStatus()
◆ USBSTOR_QueueResetDevice()
◆ USBSTOR_QueueResetPipe()
Definition at line 135 of file error.c.
138
DPRINT
(
"USBSTOR_QueueResetPipe\n"
);
VOID NTAPI USBSTOR_ResetPipeWorkItemRoutine(IN PDEVICE_OBJECT FdoDevice, IN PVOID Ctx)
VOID NTAPI IoQueueWorkItem(IN PIO_WORKITEM IoWorkItem, IN PIO_WORKITEM_ROUTINE WorkerRoutine, IN WORK_QUEUE_TYPE QueueType, IN PVOID Context)
Referenced by USBSTOR_CSWCompletionRoutine(), and USBSTOR_DataCompletionRoutine().
◆ USBSTOR_ResetDeviceWorkItemRoutine()
◆ USBSTOR_ResetPipeWithHandle()
◆ USBSTOR_ResetPipeWorkItemRoutine()
◆ USBSTOR_TimerRoutine()
◆ USBSTOR_TimerWorkerRoutine()