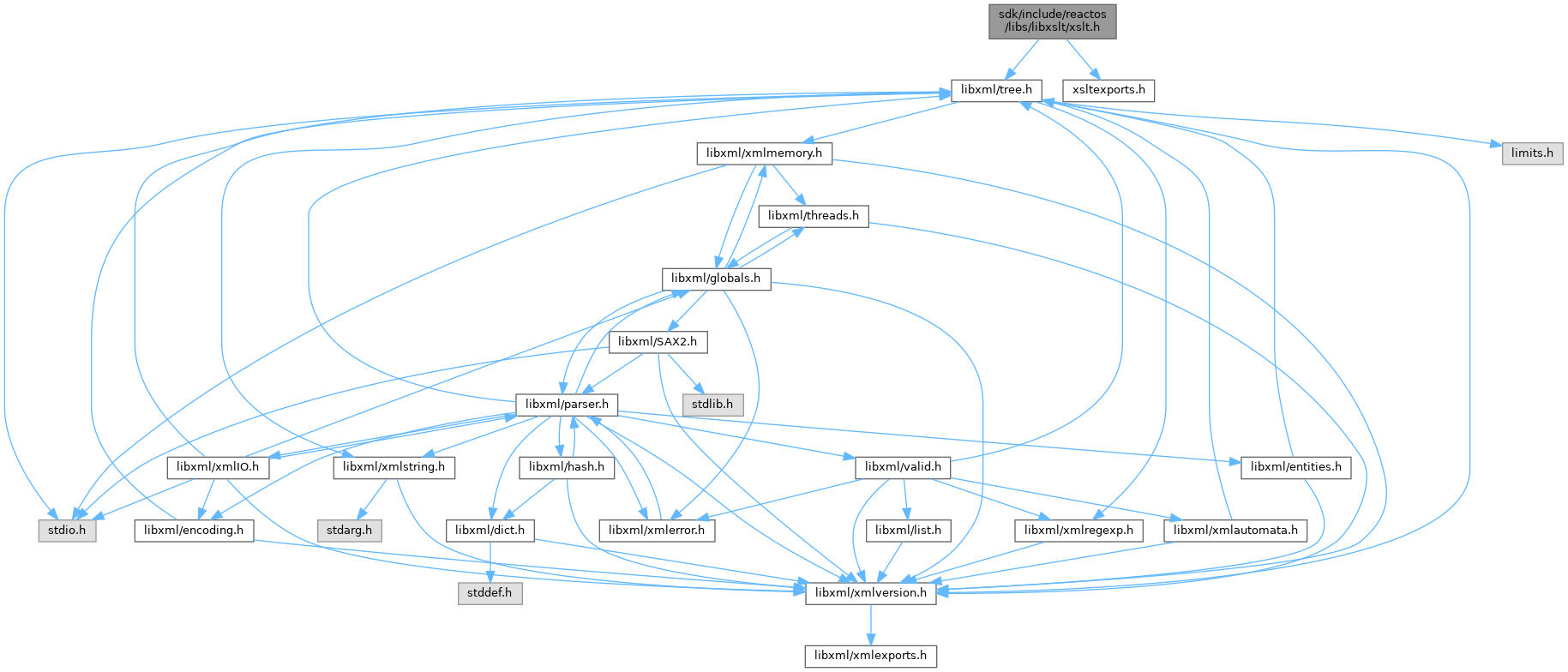 Go to the source code of this file.
◆ XSLT_DEFAULT_URL
◆ XSLT_DEFAULT_VENDOR
#define XSLT_DEFAULT_VENDOR   "libxslt"
◆ XSLT_DEFAULT_VERSION
#define XSLT_DEFAULT_VERSION   "1.0"
◆ XSLT_NAMESPACE
◆ XSLT_PARSE_OPTIONS
◆ xsltCleanupGlobals()
xsltCleanupGlobals:
Unregister all global variables set up by the XSLT library
Definition at line 2276 of file extensions.c.
◆ xsltInit()
xsltInit:
Initializes the processor (e.g. registers built-in extensions, etc.)
Definition at line 201 of file xslt.c.
XMLPUBFUN xmlRMutexPtr XMLCALL xmlNewRMutex(void)
Referenced by xsltNewStylesheetInternal().
◆ xsltEngineVersion
◆ xsltLibxmlVersion
◆ xsltLibxsltVersion
◆ xsltMaxDepth
◆ xsltMaxVars