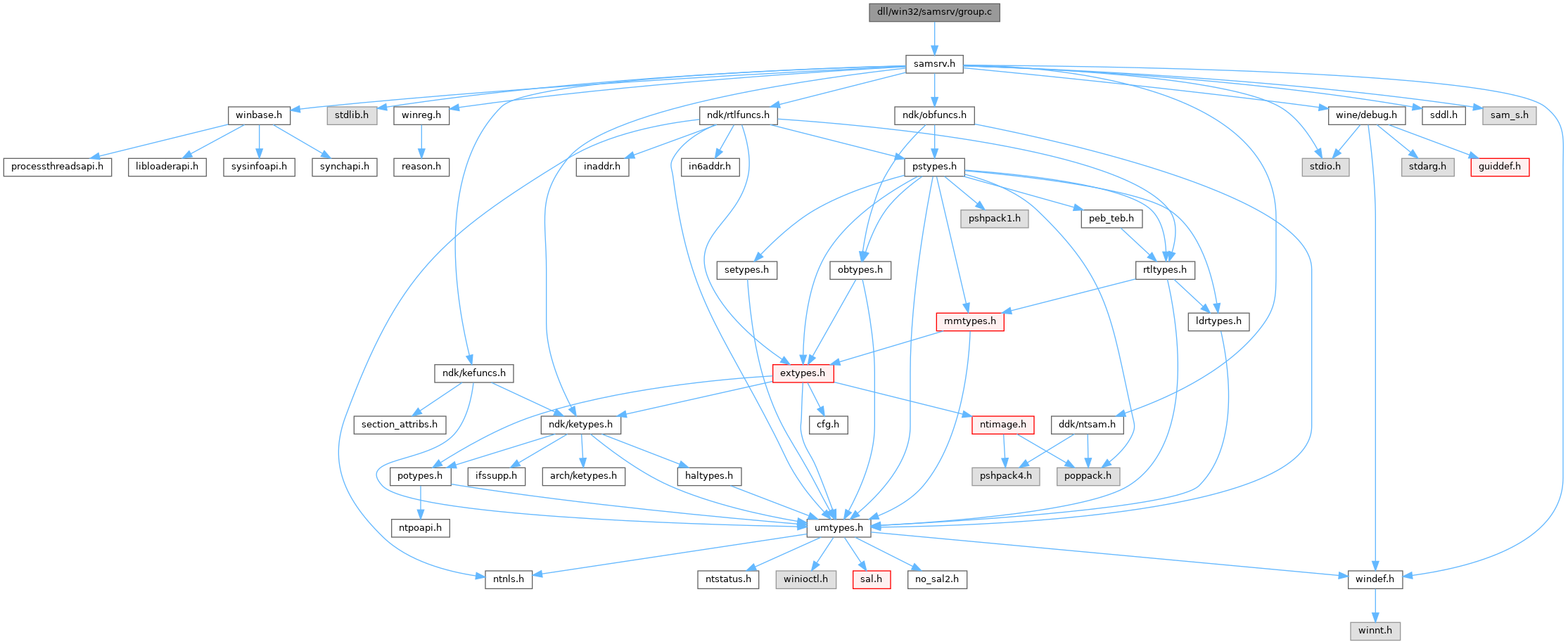 Go to the source code of this file.
◆ SampAddMemberToGroup()
◆ SampOpenGroupObject()
Definition at line 14 of file group.c.
21
TRACE
(
"(%p %lu %lx %p)\n"
,
26
27
30 szRid,
31 GroupId,
34 GroupObject);
35}
NTSTATUS SampOpenDbObject(IN PSAM_DB_OBJECT ParentObject, IN LPWSTR ContainerName, IN LPWSTR ObjectName, IN ULONG RelativeId, IN SAM_DB_OBJECT_TYPE ObjectType, IN ACCESS_MASK DesiredAccess, OUT PSAM_DB_OBJECT *DbObject)
_Must_inspect_result_ _In_ WDFDEVICE _In_ ULONG _In_ ACCESS_MASK DesiredAccess
Referenced by SampRemoveUserFromAllGroups().
◆ SampRemoveMemberFromGroup()